May 15: CSW Patch Watch & Security Updates
Posted on May 25, 2021 | By Pavithra Shankar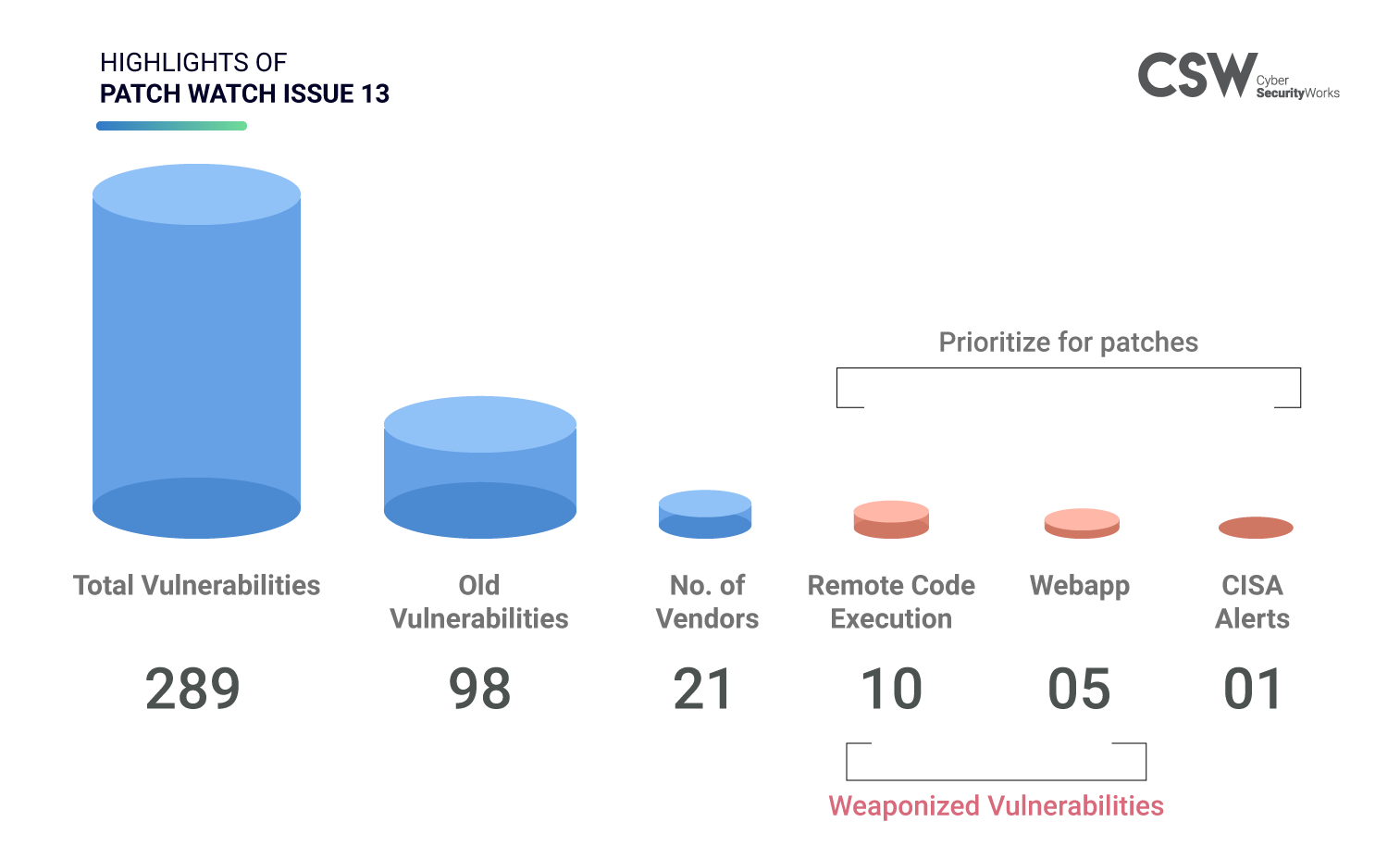 Highlights of Patch Watch Issue 13
Weaponized Vulnerabilities
We have 22 vulnerabilities that are known exploits. Here is our analysis –
10 CVEs are RCE bugs.

5 CVEs linked to Webapps.

16 CVEs are rated critical and 4 are of high severity.
Click here for our analysis and download patches.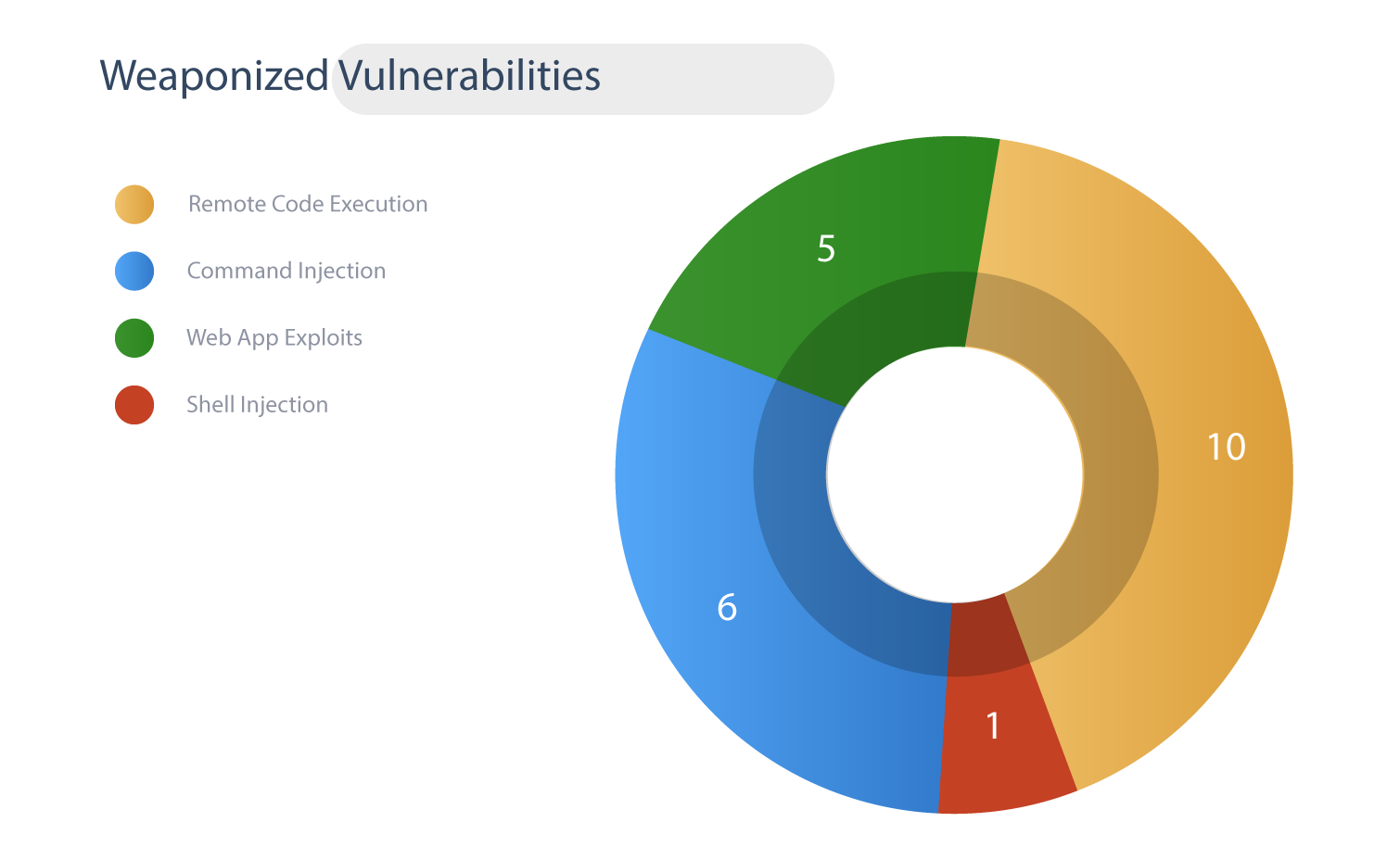 Old Vulnerabilities
98 Old vulnerabilities have been fixed, ranging from the year 2004 to 2020.
14 CVEs have known exploits.

26 CVEs are rated critical and 33 are of high severity.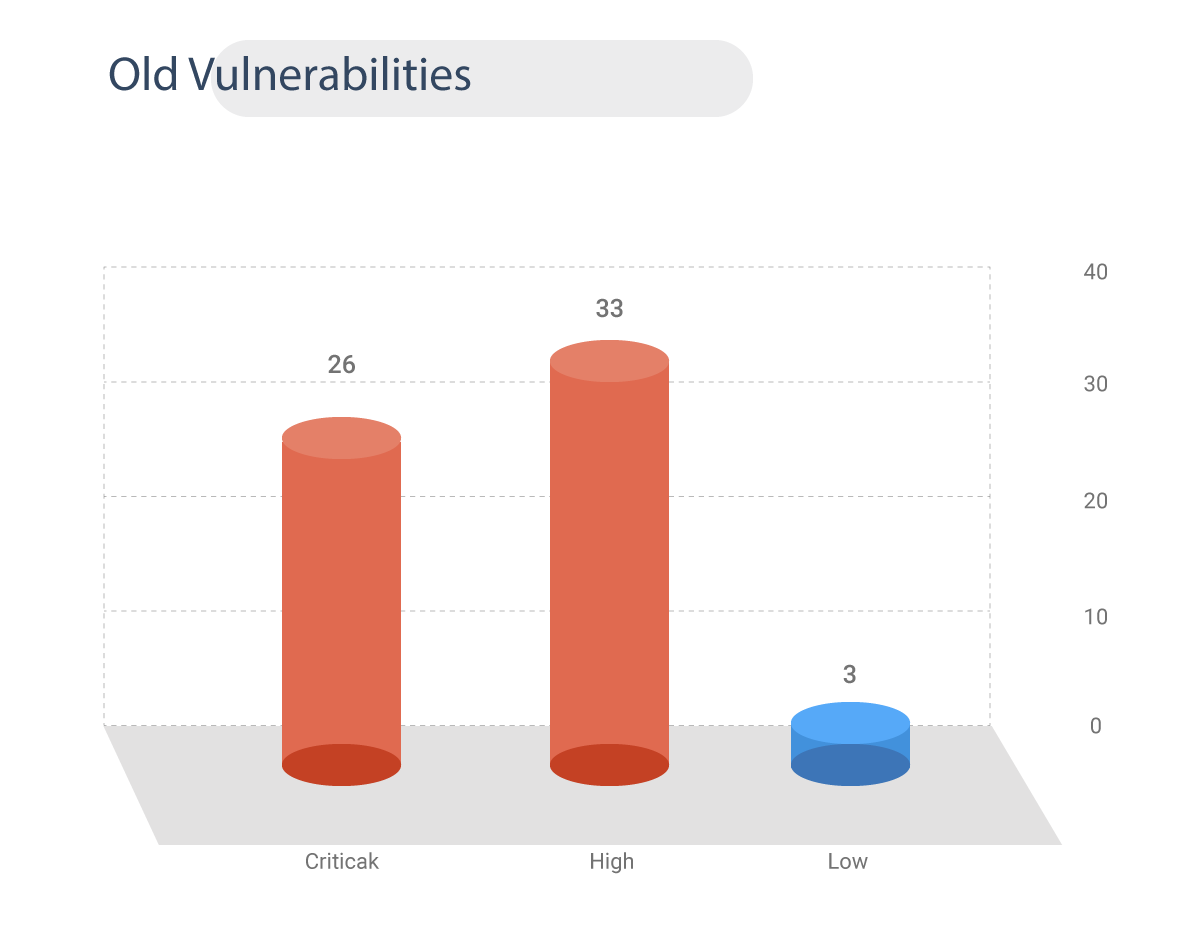 Click here for our analysis and download patches.
Microsoft May Patches 2021
Microsoft issued patches for 55 security vulnerabilities, including three zero-day vulnerabilities (CVE-2021-31207, CVE-2021-31200, and CVE-2021-31204).
Check out our Microsoft patch edition for more findings.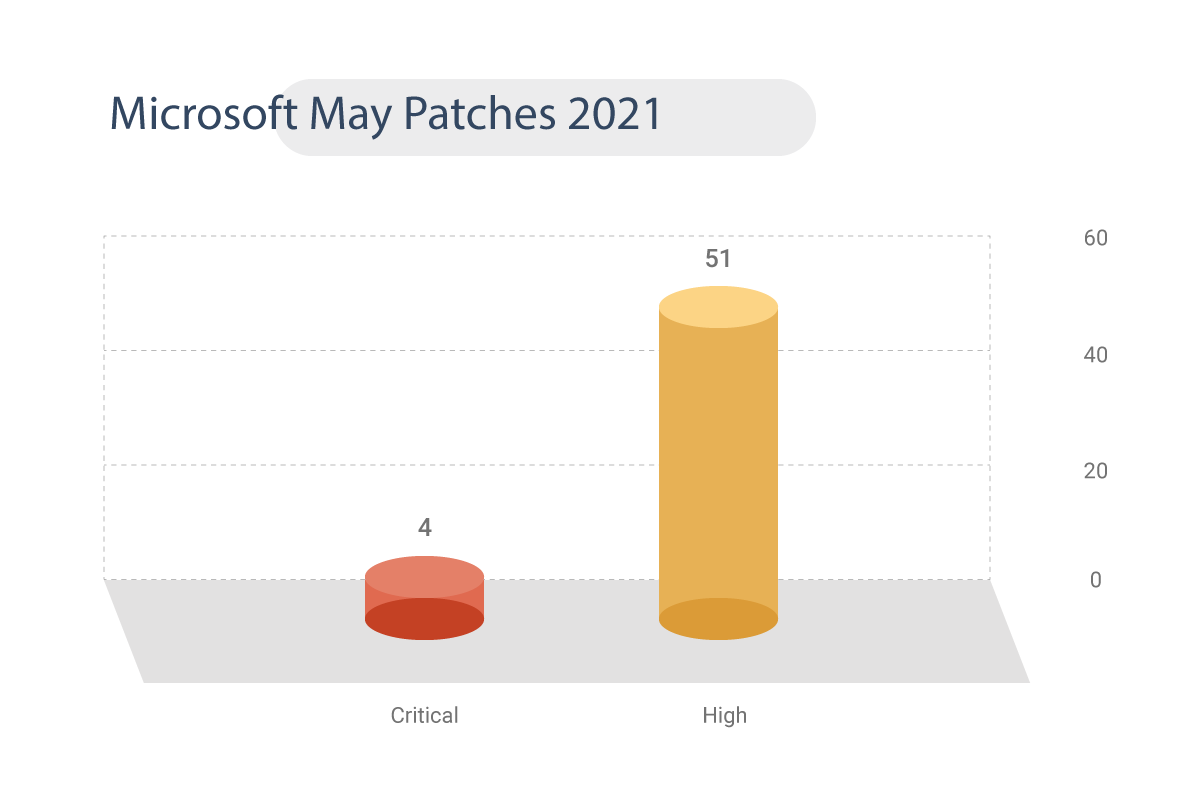 CISA Alerts
CISA has issued an alert for one vulnerability, which has a critical severity rating. This vulnerability is classified under CWE - 79 that ranks first in the MITRE top 25 Common Weakness Enumeration.
Table: May Security Patches 2021
According to Accenture's report, a cyber incident can cost an organization $2.6 million. Therefore, patching these vulnerabilities would help us to prevent organizations from cyberattacks.
CSW's Patch Watch helps organizations and their overworked security teams patch the most critical vulnerabilities and improve their security posture. Get on our mailing list for more information about emerging threats.
Protect your organization with Attack Surface Management as a Service. Talk to us.
Never miss a patch or an update with CSW's Patch Watch Newsletter. Subscribe now!
Test your defense to know how secure you are…