The most comprehensive research to date about ransomware and its escalating problem.
From APT groups to Ransomware-as-a-service, products they target and the type of weaknesses they love to exploit, this report delves deep into every aspect of this threat and presents the most exhaustive insights and actionable information.
Key Insights | Podcasts | Blogs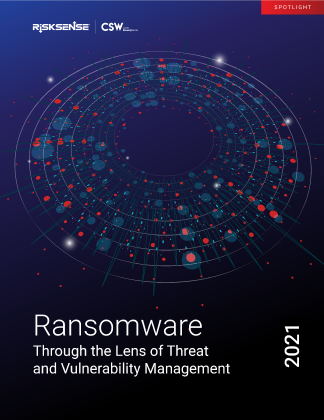 Key Insights

Our research uncovered 223 vulnerabilities tied to these threats; it has nearly quadrupled since our last report.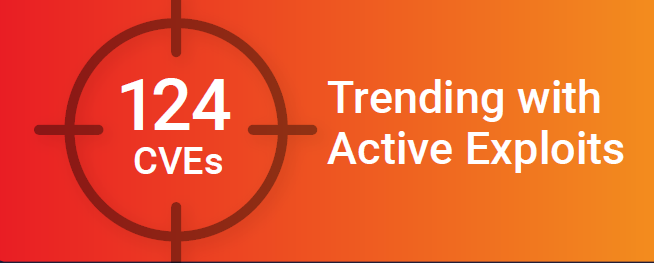 We also identified 124 active exploits that have been used to mount ransomware attacks on critical organizations in the past two years.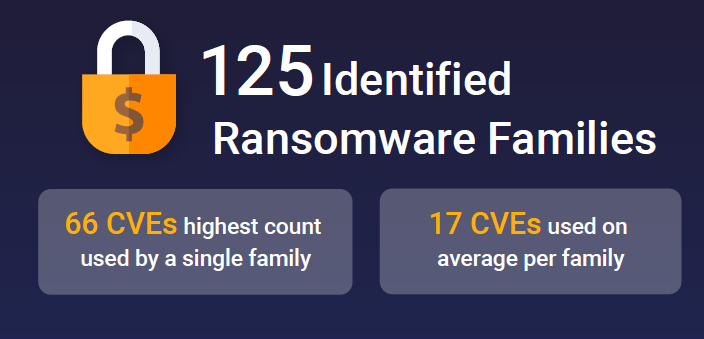 We identified 125 ransomware families and the CVEs they use to mount their attacks. Some families have as many as 66 CVEs within their arsenal.
Top 3 report findings that are most concerning -
33 APT groups associated with 8 nation states, mounting deadly cyber attacks
15+ ransomware families being sold in Ransomware-as-a-service sites
Top 3 CWEs being exploited by ransomware - CWE-119, CWE-20, CWE-264
Worried about Ransomware attack?
Podcasts
Most Surprising Insight from Ransomware Report 2021
Trends that are spotlighted in Ransomware Report 2021
Recommendations to proactively neutralize ransomware threats
Want to know more about Ransomware Defense Review?