Back to all Events
Flag Runner Hackathon - Chapter 3
The need for cyber security has become paramount with the exponential rise of cyber and ransomware attacks. As a result there are approximately 464,000 open security jobs in the US (Cyber Seek). This Hackathon is your chance to dive into the security industry!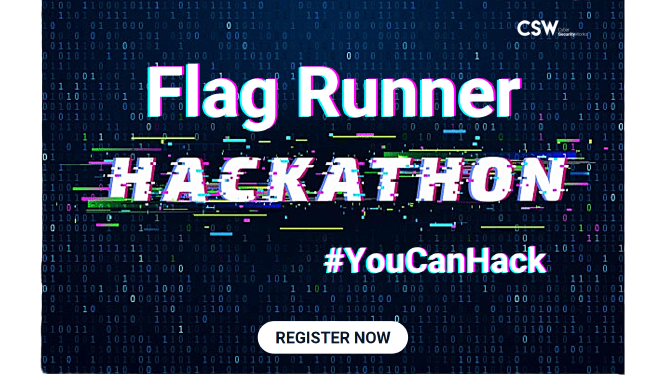 Hackathon Format
Round one - qualifier
1 boot-to-root task with 2 scenarios
1 coding task. Participating aspirants should know to code using Python.

Final Hackathon
Boot-to-root tasks in CTF format.
1 coding task.
Reward system:
Winner - cash prize $1000 (Amazon gift card)
Runner - cash prize $500 (Amazon gift card)
FAQ
Who can participate in this hackathon?
Final year engineering students who are ready to appear for placements. Any student pursuing MCA/BCA, computer science and engineering, professional, security enthusiasts, etc enrolled in an undergraduate, or graduate program can participate. Good news? There is no prior experience necessary.
How does this work?​
The candidate registers for the event and takes part in the qualifier round. The final hackathon will be a 24-hour challenge set up, the winner of which will be announced two days after the final event.
Do I need a team?
No, individuals can participate in the tasks.
How do I register?
To participate you will need to fill out the registration form with all necessary details. Once you register, you will receive a confirmation email from CSW.
Should I pay to register?
No. There is no registration fee for the event.
What are the steps ahead?
All registering candidates will take up the qualifier round as set by CSW. We will shortlist the candidates that will make it to the final round.
Event Type

Hackathon

Title

Flag Runner Hackathon - Chapter 3

Date

First round - November 09, 2021 | Second round - November 11, 2021

Time
Duration

First round - 24HRS | Second round - 24HRS

Organizer

CSW