Our Services & Solutions
For over a decade, CSW has been working with organizations to reduce their security debt. We focus on prioritizing your vulnerabilities for remediation, so that you can build your business without the fear of being breached.
CSW offers services such as Vulnerability Management as a Service (VMaaS), Penetration Testing (Network, Mobile, Cloud, SaaS, Web etc) and compliance services such as PCI ASV & DSS to improve your security posture and strengthen your defenses. We prioritize your vulnerabilities for faster remediation and act as an extension of your security team to reduce risk and exposure.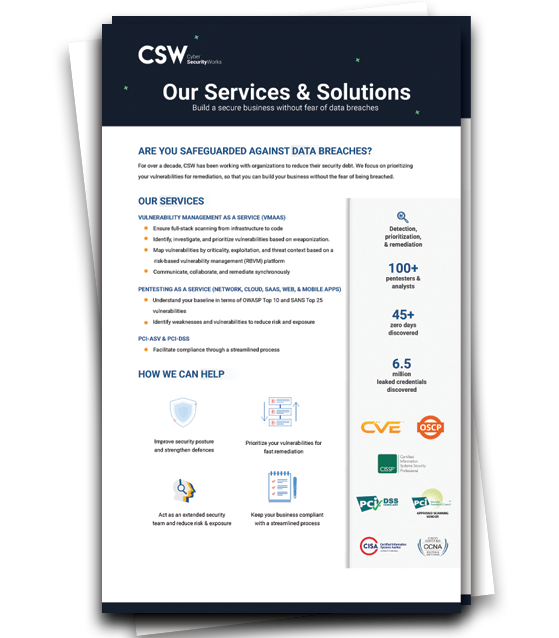 An Overview:
Key Service Capabilities
CSW's services help you acheive -
Reduced cost over FTE
Enhanced Security Posture
Improved productivity as we focus on your security
Actionable intelligence, metrics and reports
Stay compliant
Fast remediation