PCI-ASV Scanning Datasheet
We can help you stay compliant as per PCI standards. As an approved PCI-ASV vendor we have helped many enterprises to meet their quarterly requirements and help manage their security risks.
CSW's automated scanning simplifies the entire exercise of scanning and remediation providing you a streamlined process for compliance.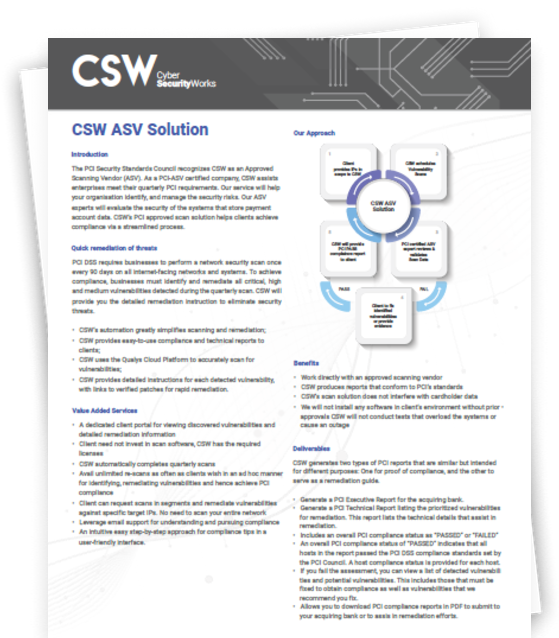 An Overview:
Detailed remediation to remove critical vulnerabilities
Easy-to-use compliance reports
Unlimited re-scans
User-friendly client portal
Save you from investing in scan software