Penetrating Testing Datasheet
View your network, web applications and mobile environment through the eyes of a threat actor. CSW will focus on identifying gaps and vulnerabilities and evaluate corrective actions that would eliminate risk exposure.
Learning about vulnerabilities that exist within a system is the first step towards fixing them. We help validate vulnerabilities that are exploitable and provided detailed remediation guides and support to fix them.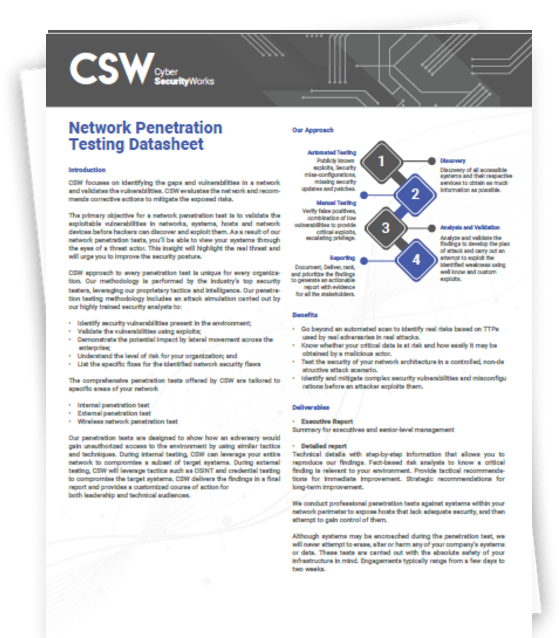 An Overview:
Prioritized vulnerabilities and recommendations to fix
Complete evaluation of your network, applications and mobile products & services
Comprehensive recommendations
Validated vulnerabilities
Help in improving your threat posture